So you've mastered lead generation, and the leads are coming in. But revenues aren't skyrocketing. What's going on?!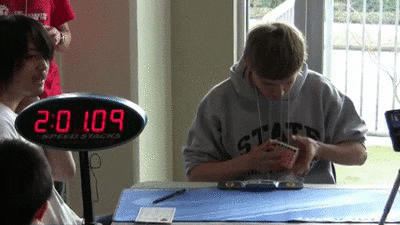 "I thought I had Adwords figured out!"
The problem is likely one of two things:
Your lead quality stinks.
You're not nurturing leads properly.
For number 1, fixing that has to do with how you're targeting with your PPC ads, and how well you're communicating on a landing page (among other things). But let's assume for now that your lead quality is okay. You're finding people that are interested in your service or product, but they just aren't making that final purchasing decision.
Meet Your Next Challenge: Lead Nurture
There are many different versions of a lead funnel, and they can be pretty unique by industry (a dentist's lead funnel will look different than a catering leads funnel). But here is a rough idea of the stages of a customer cycle:
#1: Explorer

This is the first stage in a customer journey. They are viewing, visiting, grazing. You've helped them discover your product or service.

How to nurture: Make contact quickly after they've shown interest. This is best done with email, but remarketing can be a good tool too.

#2: Gathering

In stage 2, potential customers are educating themselves about you and competitors. They are likely reading reviews, diving deeper on what you offer.

How to nurture: Educate and enlighten your leads about the problems they're facing, and how you can fix them. Find ways to distinguish yourself.

#3: Deciding

The customer is ready to buy! But they may need that last little motivation to choose you.

How to nurture: A phone call can be critical here. Educate, explain offers, discounts, etc. Answer questions.

#4: Buyer

The customer has purchased your product or service. But they are your best candidates for future purchases. The nurturing process isn't over.

How to nurture: Ask for feedback, use surveys, stay in contact with regular email marketing.

#5: Disciple

This is where you want all nurturing efforts to lead. Repeat customers who promote your brand and products.

How to nurture: Send special offers, connect on social media, continue to get feedback.
Nurtured leads have a 23% shorter sales cycle.
Source: Market2Lead
Key Elements Of Good Lead Nurture
Respond Fast: Don't sit around and wait once a potential customer shows interest. Letting relationships breathe in this case usually doesn't work.
Communicate More: People need reminders about you before they decide to go with you. Emails, phone calls, texts if appropriate need to be consistent, yet tactful.
Offer Value: Don't just tell people how awesome you are. Tell them how awesome they are, and because they are awesome, they get a discount, or a special add-on, or something.